Luxury Condominiums in a Park-Like
Setting in Little Falls, NJ
About Us
---
The Mill at Little Falls is a private, 323 unit luxury condominium development situated on a nearly twelve-acre site in a park-like setting on the banks of the Passaic River. Located at the former site of the historic Beattie Carpet Mill, more than half of the units are within converted nineteenth-century buildings. The development also includes a nine-story luxury high-rise erected in the early 1990s. Most of the apartments have views of the fully-landscaped grounds, the Passaic River, Watchung Mountains and/or direct views of the falls. The historic Beattie Carpet Mill was established in 1842 and maintained by the Beattie family until 1982, when plans for redevelopment began. Several years later, the Mill was transformed into the vibrant, private luxury condominium community that it is today.
The Mill at Little Falls is strategically positioned near Route 80, giving residents easy access to New York City as well as popular destinations further west of Little Falls. Situated just steps from the NJ Transit bus and a block from the train to New York City, The Mill is the perfect commuter destination. Simultaneously, The Mill boasts its own private mini-nature trail and is surrounded by larger hiking trails, historic parks and other natural reserves. This combination of nature, a sense of history and luxury living makes The Mill a versatile home that suits an array of lifestyles and interests.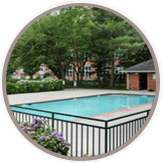 Our Amenities
We take full advantage of our park like setting with a full range of well-maintained amenities for our residents.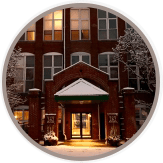 Our History
Located at the site of the historic Beattie Carpet Mill founded in 1842, almost half of our units are located in converted Mill buildings.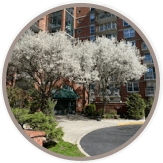 Resident Sign In
Our private resident area includes a calendar of upcoming events, and detailed information about our amenities.